Top 15 Essential Instagram Tools for Growing Your Following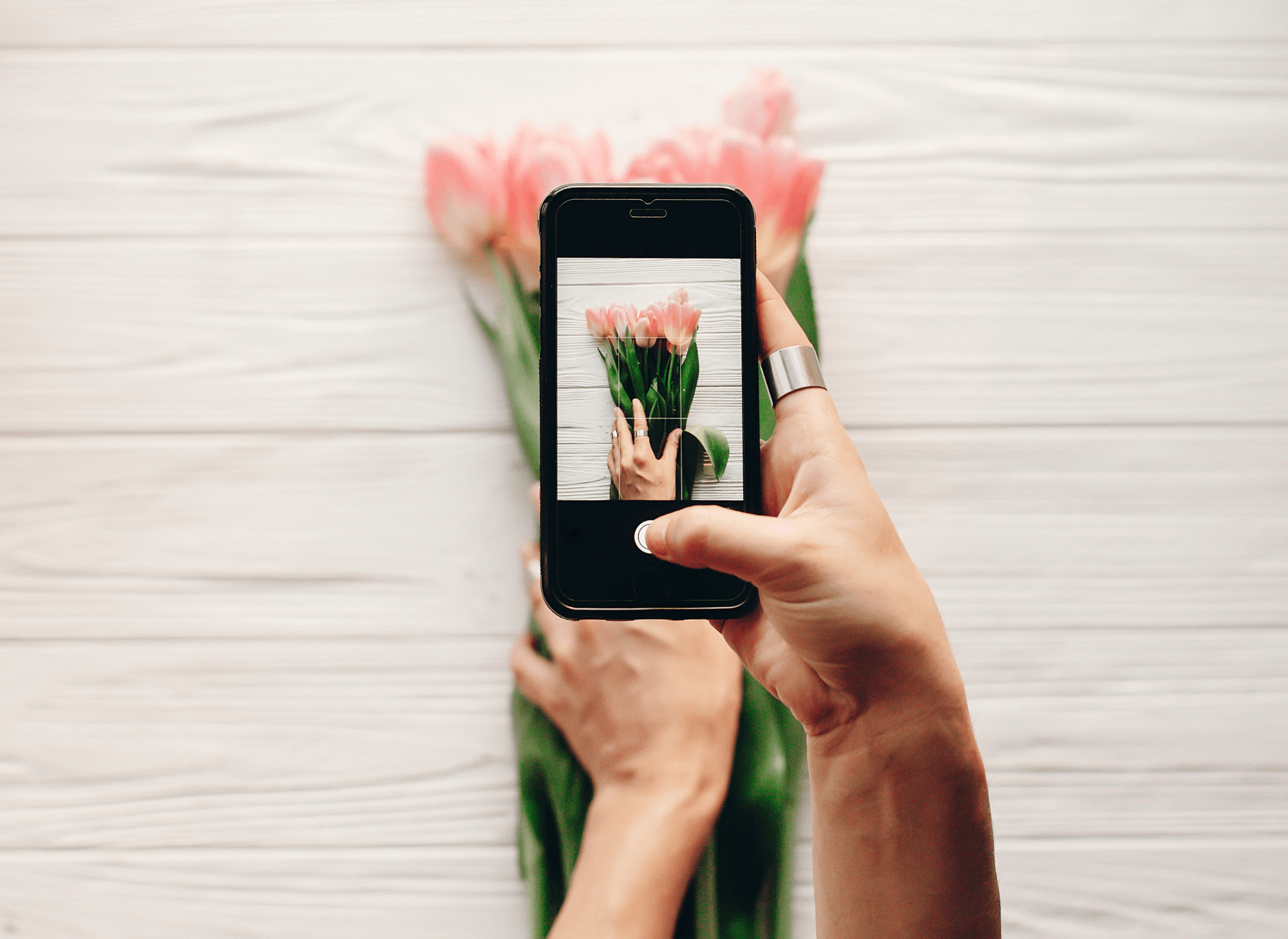 Hey there! If you're looking to grow your following on Instagram, you're in the right place. Instagram has become one of the most popular social media platforms in the world, with millions of active users every day.
But with so much competition, it can be tough to stand out and build a significant following.
That's where Instagram tools come in handy. In this article, we'll be discussing the top 15 essential Instagram tools that can help you grow your following, improve your content, and get more engagement.
Whether you're a business owner or an influencer, these tools can help take your Instagram game to the next level and get more views.
What are Instagram tools?
Instagram tools are third-party applications or services designed to enhance a user's experience on the platform.
These Instagram tools can help with various aspects of Instagram, such as scheduling posts, analyzing engagement metrics, finding relevant hashtags, creating eye-catching graphics and videos, managing multiple accounts, and more.
With so many Instagram tools available, it can be overwhelming to determine which ones are worth using.
However, when used strategically, these tools can help you grow your following, increase engagement, and improve your overall Instagram presence.
Why use Instagram tools?
Instagram tools can help you analyze your followers, plan your content, and track your progress, allowing you to optimize your strategy and increase your following.
These tools offer features like analytics, scheduling, hashtag research, and more, saving you time and helping you make data-driven decisions to improve your Instagram presence.
Additionally, with the ever-changing algorithms and competition on the platform, utilizing these tools can give you an edge in the game and help you stay ahead of the curve.
Ultimately, using Instagram tools can help you achieve your goals on the platform, whether it's growing your following, increasing engagement, or promoting your brand.
How to use Instagram tools?
Using Instagram tools to grow your following involves finding the right tools for your specific goals and needs, and then utilizing them effectively.
Some tools may require you to link your Instagram account, while others can be used independently. You should research and test different tools to determine which ones work best for you.
Once you have selected your tools, ensure that you use them consistently and in alignment with your overall Instagram strategy. This may involve scheduling posts, analyzing metrics, and engaging with followers.
Additionally, you should stay up to date with changes and updates to Instagram's algorithm and adjust your strategy accordingly.
The 15 essential Instagram tools
Instagram has become one of the most popular social media platforms, making it a crucial part of any business's marketing strategy. With over a billion active users, having a strong Instagram presence is essential.
To help you manage and grow your Instagram account, there are many powerful tools available.
In this article, we will cover the 15 best Instagram tools that can help you manage your account, create engaging content, and analyze your performance. These tools range from social media management tools like Hootsuite to photo editing apps like Photoshop Express.
So, let's dive into the world of Instagram tools and take your social media game to the next level.
1. Hootsuite
Hootsuite is a social media management tool that helps businesses manage their social media accounts, including Instagram, in one place. It allows users to schedule posts, monitor engagement, and analyze performance, among other features.
With Hootsuite, users can create and schedule Instagram posts in advance, making it easy to manage multiple accounts and ensure consistent posting.
The tool also offers a customizable dashboard where users can monitor activity on their accounts, including comments and direct messages.
Additionally, Hootsuite provides analytics to track follower growth and engagement, making it easier to optimize content and identify areas for improvement.
2. Agorapulse
Agorapulse is an all-in-one social media management platform that helps businesses manage their presence on Instagram and other social media platforms. It offers a wide range of features such as content scheduling, monitoring, and reporting.
One of the standout features of Agorapulse is its inbox management tool, which allows users to manage all of their Instagram direct messages and comments in one place.
This insta tool also includes a collaboration feature, which allows multiple team members to work on the same account simultaneously. In addition,
Agorapulse offers detailed analytics and reporting capabilities, helping businesses to track their Instagram performance and measure the impact of their social media strategies.
3. Crowdfire
Crowdfire is an Instagram content curation tool that allows you to schedule posts, find relevant content, and track your analytics.
It's a great insta tool for managing and growing your Instagram account. With Crowdfire, you can find and share content related to your niche, and also see which posts are performing well.
You can also schedule your posts for the best times to reach your audience, and track your growth over time. Additionally, Crowdfire offers hashtag recommendations and helps you discover new hashtags to use.
It also provides insights into your followers, including who unfollowed you and who your top followers are.
4. Hootsuite Analytics
Hootsuite Analytics is a powerful tool for Instagram that allows you to track your Instagram performance and get insights into your audience engagement. With this tool, you can track metrics like follower growth, engagement rates, and content performance.
You can also create custom reports and track your Instagram campaigns to optimize your content and increase your reach. Hootsuite Analytics allows you to compare your performance to your competitors and industry benchmarks to help you stay ahead of the game.
The tool provides easy-to-understand reports and visualizations that help you track progress and make data-driven decisions.
Hootsuite Analytics is a great tool for businesses and marketers looking to get the most out of their Instagram performance.
5. Photoshop Express
Photoshop Express is a powerful photo editing app that lets you enhance your Instagram content with a wide range of tools for Instagram and features.
With this tool, you can easily crop and resize your photos, apply filters and effects, adjust brightness and contrast, and even remove blemishes and unwanted objects from your images.
It also allows you to create collages and add text and stickers to your photos.
Photoshop Express is available for both Android and iOS devices and can be downloaded for free. However, some features may require a paid subscription.
If you want to take your Instagram photos to the next level, Photoshop Express is worth checking out.
6. Iconosquare
Iconosquare is a social media management tool that allows businesses and individuals to manage and analyze their Instagram and Facebook accounts.
The best tools for Instagram provide a range of features such as scheduling and publishing posts, monitoring comments and likes, and tracking analytics.
Iconosquare's analytics feature provides detailed insights into audience demographics, engagement rates, and post-performance, which can help users better understand their audience and optimize their content accordingly.
With its user-friendly interface and advanced reporting features, Iconosquare is a popular choice for businesses and social media managers looking to streamline their Instagram and Facebook marketing efforts.
It also offers a mobile app for on-the-go management.
7. VSCO
VSCO is a popular photo and video editing app that offers a wide range of tools for Instagram and filters to enhance your Instagram content.
The app offers advanced editing options, including color grading, exposure, contrast, and saturation controls. VSCO also has a vast library of presets and filters that can be used to give your content a unique look and feel.
In addition to editing, VSCO also has a social component that allows you to share your edited photos with the VSCO community and explore content from other users.
You can also post your edited photos directly to Instagram from the VSCO app. With its powerful editing features and vast community, VSCO is an excellent tool for creating and sharing beautiful Instagram content.
8. Canva
Canva is a popular graphic design platform that allows users to create stunning visuals for Instagram.
It offers a wide range of templates, images, fonts, and design elements, making it easy for users to create professional-looking graphics even without any design skills. Canva is perfect for creating Instagram posts, stories, and even highlight covers.
The platform also has a mobile app, which means that users can create and edit their designs on the go.
Canvas's drag-and-drop interface and user-friendly features make it the go-to tool for growth for social media marketers and influencers looking to create eye-catching graphics that can help boost engagement and followers.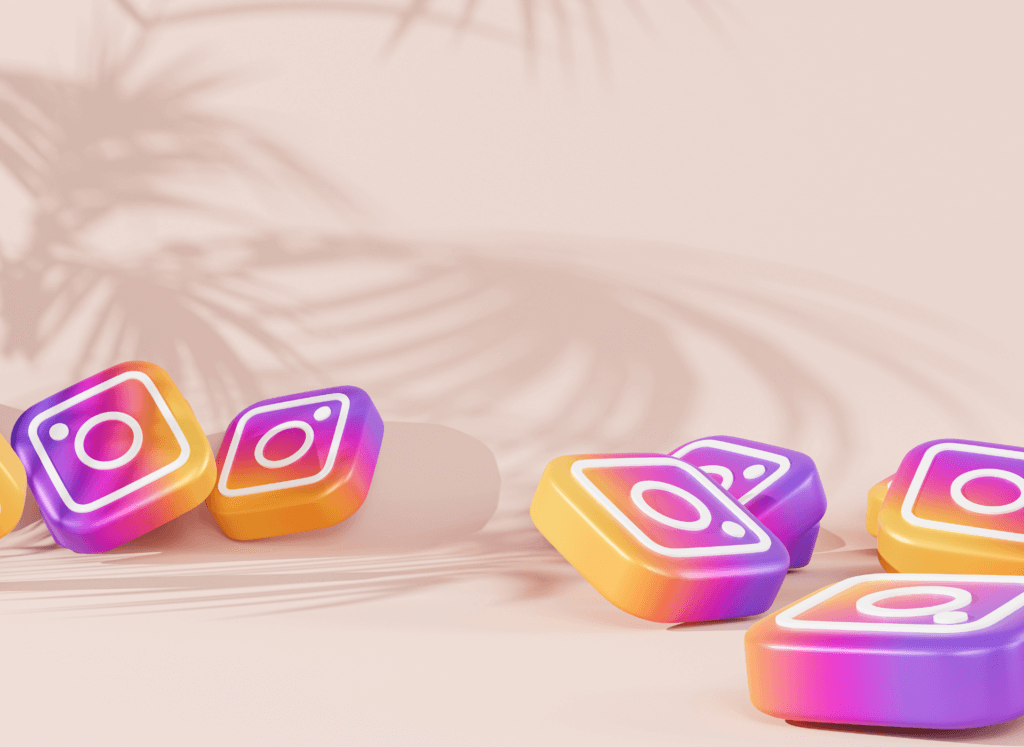 9. Ads Manager
Ads Manager is an essential Instagram tool for businesses looking to create and manage ads on the platform. It allows businesses to create and run ads that are specifically targeted to their audience, based on factors such as demographics, interests, and behaviors.
Ads Manager also provides detailed analytics to track the performance of ads and optimize them for better results.
With Ads Manager, businesses can choose from a variety of ad formats, including photo, video, carousel, and story ads. They can also set a budget for their ad campaigns and choose whether to pay for clicks, impressions, or conversions.
This tool is a great way for businesses to reach their target audience and drive more traffic and sales to their website or products.
10. Instagram Branded Content Tools
Instagram Branded Content Tools is a feature designed to help creators and businesses disclose sponsored partnerships. 
This best tool for Instagram provides transparency and authenticity for the audience, giving them the knowledge that the content they are consuming is a paid partnership.
The Branded Content Tag can be added to both posts and stories, making it easier for the audience to understand that the content they are viewing is sponsored.
Additionally, businesses can approve and view insights from Branded Content creators, providing them with more control over their collaborations.
This tool is available for Instagram Business Accounts, and the Branded Content Tag can only be used for paid partnerships that follow Instagram's policies and guidelines.
11. Boomerang from Instagram
Boomerang from Instagram is a simple and fun video app that allows users to create short looping videos that play back and forth.
These Instagram tools are perfect for creating eye-catching and engaging content for Instagram Stories, as well as other social media platforms.
The app has a simple user interface, allowing users to capture a quick video clip with just one tap. Once captured, users can add filters, trim the video, and adjust the playback speed before sharing it directly to their Instagram or other social media accounts.
Boomerang videos are often used to showcase products, create fun and playful content, and add variety to a brand's social media presence.
12. Vimeo Create
Vimeo Create is a tool designed to help users create visually stunning video content for their Instagram profile. With Vimeo Create, you can create Instagram Stories, ads, and other promotional videos with ease.
The tool offers a range of pre-designed templates, which can be easily customized to match your brand's style and message.
Vimeo Create's intuitive editing interface enables users to add custom text, animations, and transitions to their videos, without any technical skills.
Additionally, the tool provides a vast library of stock footage, music tracks, and sound effects, allowing users to create engaging videos in minutes.
13. Keyhole
Keyhole is an Instagram tool that helps track hashtags, keywords, and social media profiles. It provides real-time insights, including data such as reach, engagement, and sentiment analysis.
The tool also has a feature that allows users to compare their social media performance with their competitors.
Keyhole also provides users with the ability to track their campaigns and content across various social media platforms. Additionally, it can be used to monitor and analyze influencer campaigns and brand mentions.
The tool is popular among businesses, marketers, and social media managers as it provides valuable insights into their social media performance and helps them create effective social media strategies.
14. Synapview
Synapview is a powerful Instagram analytics tool that can help businesses and influencers track their social media performance.
These Instagram tools provide insights such as engagement rates, follower growth, and post reach. It also allows users to view metrics for specific hashtags and competitor accounts, giving them a clear understanding of their place in the market.
The platform also offers in-depth reports, which can be customized and exported to help inform strategic decisions.
Additionally, Synapview provides a range of monitoring features, including mentions tracking and keyword search, which can help users stay on top of their online presence.
With its comprehensive suite of analytics tools, Synapview is a valuable resource for anyone looking to grow their Instagram following.
15. Tint
Tint is a social media marketing platform that allows businesses to curate and display user-generated content (UGC) on their websites, digital displays, and other marketing channels. With Tint, you can aggregate content from various social media platforms, including Instagram, Twitter, Facebook, and YouTube, and display them in a visually appealing and customizable way.
The tool offers a drag-and-drop editor, which makes it easy to design your display and customize it to match your brand identity. You can also filter and moderate the content that appears on your display to ensure it's in line with your brand's values and messaging.
Tint is a great Instagram tool for businesses looking to boost their social media presence, increase engagement, and showcase their brand through user-generated content.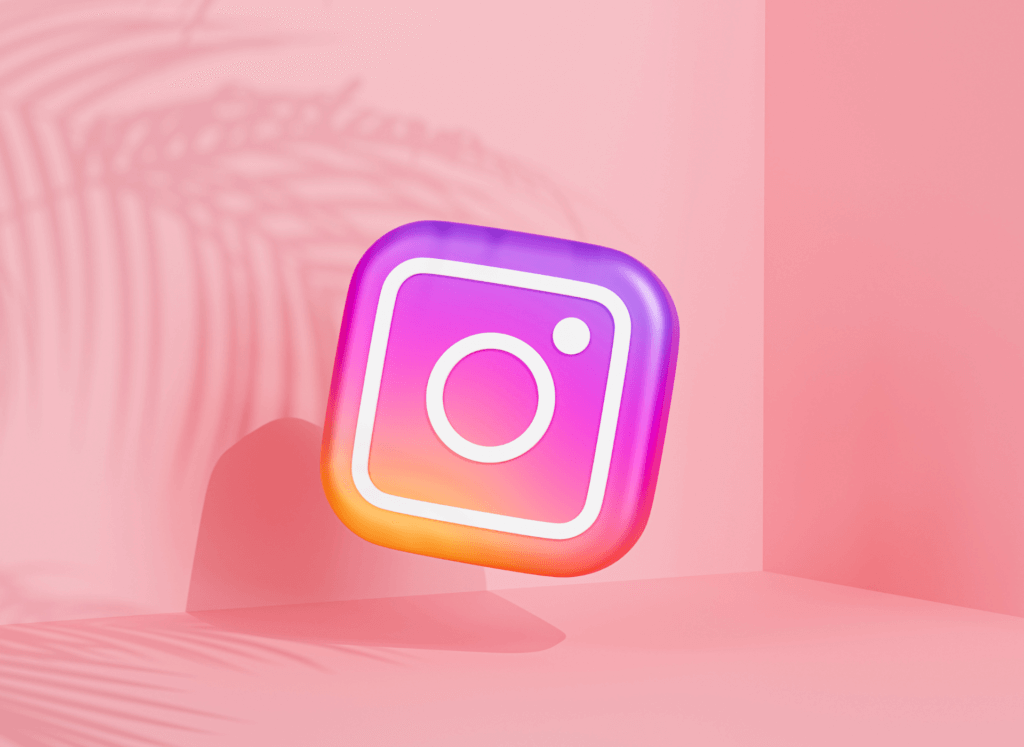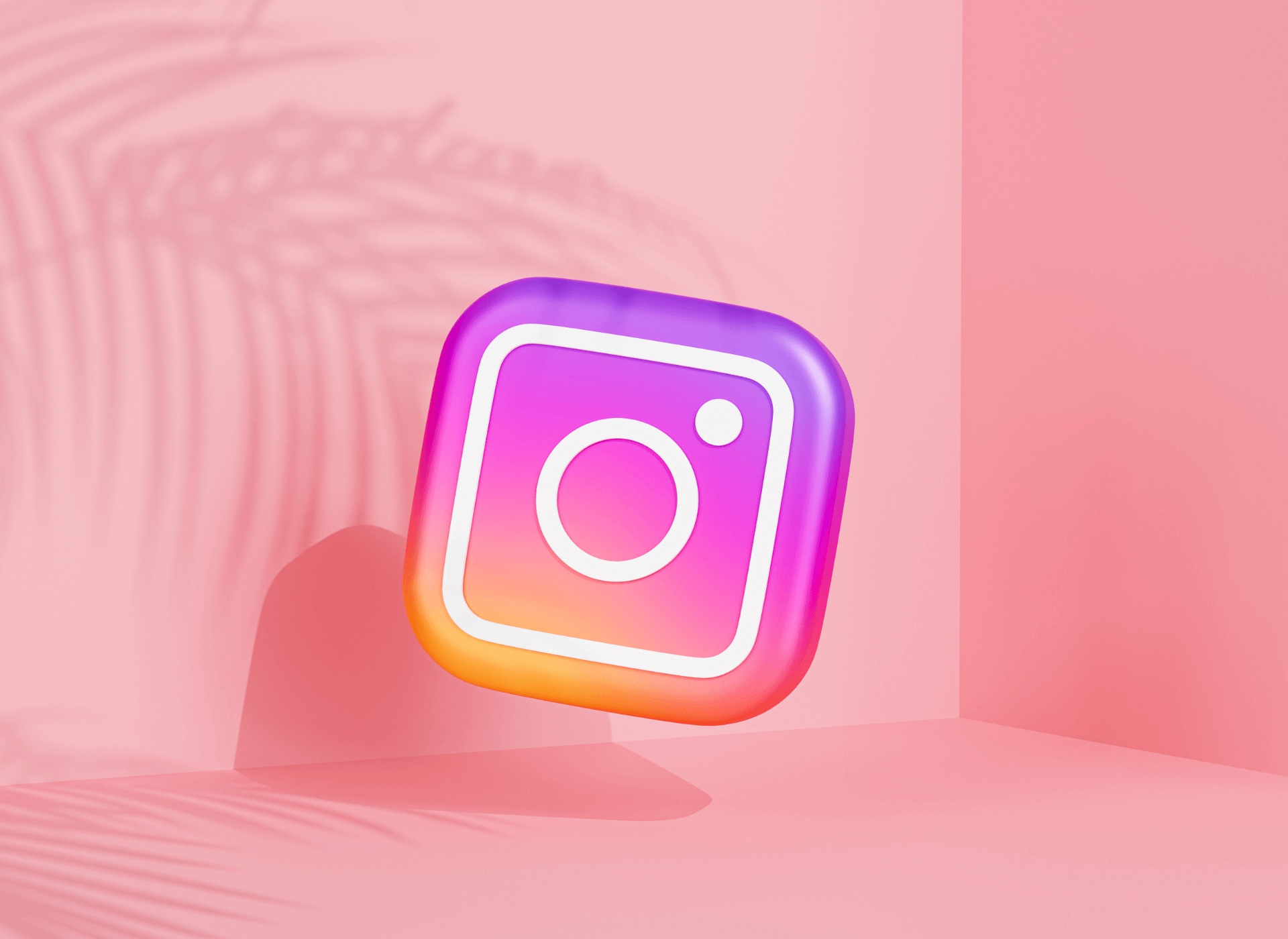 Wrap up
In conclusion, using these 15 essential Instagram tools can help you manage, optimize, and grow your Instagram presence.
Whether you're a business owner, social media manager, or influencer, these tools offer a variety of features and capabilities to enhance your content, engage your audience, and track your performance.
From social media management and analytics tools to creative design and content creation apps, there's something for everyone. Try out different tools and see which ones work best for your specific needs and goals.
With the right tools and strategies in place, you can take your Instagram game to the next level and build a strong and engaged following.
Escrito Por
Social media and content creator specializing in Instagram growth and engagement strategies. With more than 7 years of experience and proven knowledge, I help brands and influencers to stand out on the platform, I am also a journalist by training and official writer on the Follow Turbo blog.