30 Instagram Business Ideas To Start On Instagram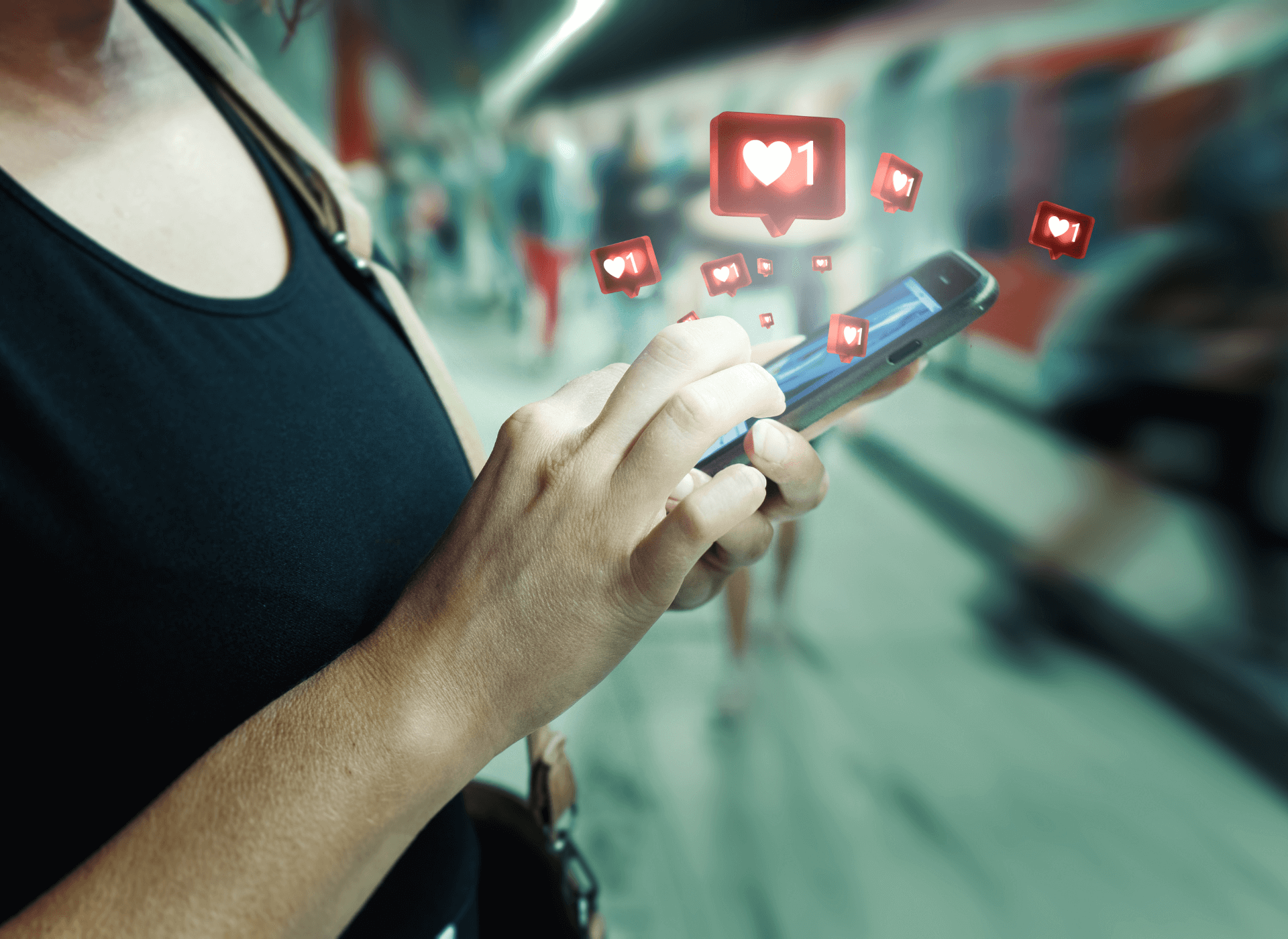 In recent years, Instagram has become a powerful platform for entrepreneurs and businesses to connect with customers and promote their products or services. From selling physical goods to offering digital products and services, the possibilities are endless.
In this article, we'll explore 30 Instagram business ideas that you can start on the platform.
Whether you're looking to launch an e-commerce store or become a social media influencer, there's something for everyone on Instagram.
So, let's dive in and discover the exciting business opportunities waiting for you on the world's most popular photo-sharing app!
Why start a business on Instagram?
Starting a business on Instagram can be a great way to reach a large audience, build a brand, and generate revenue. Instagram has over a billion active users, providing a huge potential market for businesses.
Additionally, the platform offers a variety of features that allow businesses to showcase their products or services, engage with their audience, and reach new customers.
With the right strategy and tools, Instagram business ideas can leverage Instagram's popularity and reach to grow and succeed in today's competitive marketplace.
What´s the importance of using Instagram for business?
Instagram is an excellent platform to grow your business because it has a large and engaged user base. With more than 1 billion monthly active users, it offers businesses a great opportunity to reach their target audience.
Instagram's features, such as Stories, Reels, and Shopping, provide Instagram business ideas with various options to showcase their products or services and connect with potential customers.
Additionally, Instagram's algorithms prioritize content that receives high engagement, making it easier for businesses to increase their reach and visibility.
Therefore, utilizing Instagram to market and sell products or services can lead to increased brand awareness, sales, and customer engagement.
What are Instagram business ideas?
Instagram for businesses provides a platform to showcase their products or services, engage with customers, and increase their visibility.
Some Instagram business ideas include starting an online store or boutique, becoming an influencer or brand ambassador, offering social media management services, starting a photography or videography business, launching a food or recipe blog, creating and selling digital products, and offering personalized coaching or consulting services.
Starting a travel or lifestyle blog, creating and selling artwork or prints, launching a fitness or wellness brand, or offering beauty or fashion services.
The possibilities are endless, and the key is to find a niche that aligns with your interests and skills.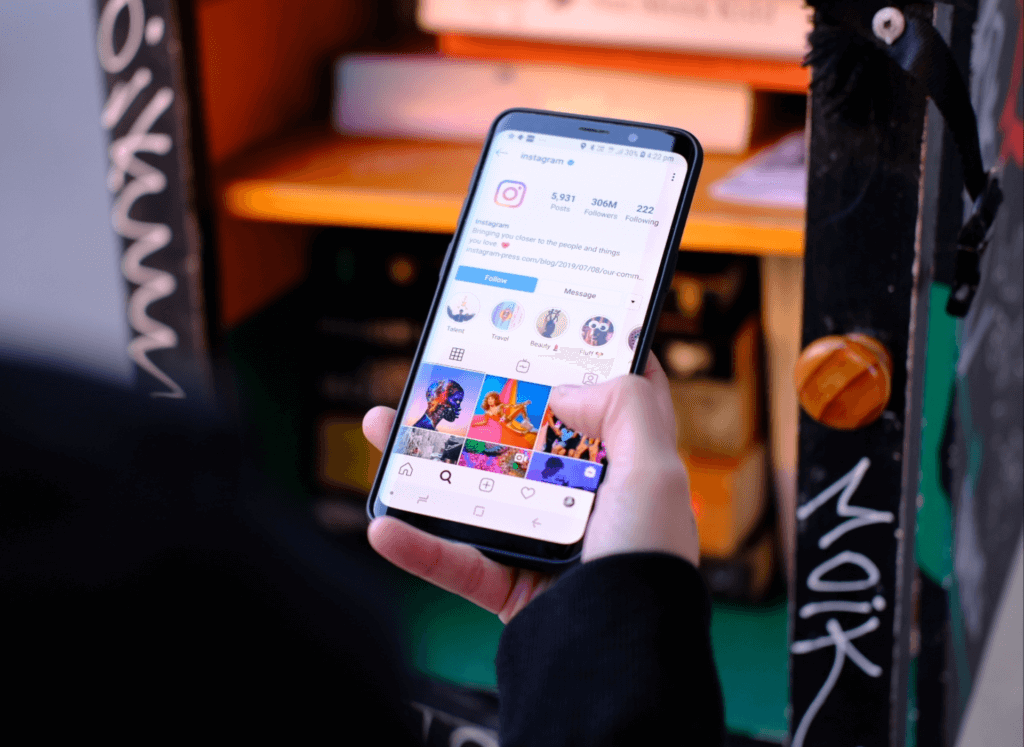 1. Influencer
An Instagram influencer is a user who has a significant following and can influence the buying decisions of their audience through sponsored posts and endorsements.
They typically have a large and engaged following in a specific niche or industry, such as fashion, beauty, or fitness.
Brands often collaborate with influencers to promote their products or services and reach a wider audience. As an Instagram influencer, that uses Instagram for small businesses, you can earn money through sponsored content and collaborations with brands. 
Building a following and becoming an influencer takes time and effort, but it can be a rewarding career path for those who are passionate about their niche and dedicated to creating high-quality content.
2. Paid social advertising specialist
A paid social advertising specialist is someone who manages and creates social media ad campaigns for Instagram business ideas.
On Instagram, they would be responsible for creating and optimizing paid ads to reach the desired target audience.
The specialist should have a strong understanding of how to create ad campaigns on Instagram, and they should be able to analyze and report on campaign performance.
This role requires a deep understanding of Instagram's advertising platform, including ad formats, targeting options, and best practices.
As more and more businesses turn to social media advertising to reach their target audience, the demand for paid social advertising specialists is growing, making it a promising career opportunity.
3. Photographer
Instagram is a visual platform, and a photographer can leverage this platform to showcase their skills and attract potential clients.
From portrait photography to food photography, the options are endless. Instagram provides a great opportunity to showcase a photographer's portfolio and attract clients looking for similar services.
A photographer can also collaborate with other Instagram business ideas, influencers, or brands to gain more exposure and build their brand.
By using the right hashtags, a photographer can reach a wider audience and gain more followers, which can lead to more clients and opportunities.
4. Social media manager
A social media manager is responsible for managing a brand's online presence on social media platforms like Instagram.
Their duties can include creating and curating content, scheduling posts, engaging with followers, analyzing engagement and performance metrics, and developing social media strategies.
A social media manager can be a freelance professional who works with multiple clients, or an in-house employee for a brand.
They need to have excellent communication and organizational skills, as well as a deep understanding of the Instagram platform and its algorithm.
A successful social media manager can help an Instagram business build brand awareness, increase engagement, and drive sales through the effective use of Instagram.
5. Photoshoot stylist
A photoshoot stylist is someone who helps curate the visual aesthetic of an Instagram account by styling photoshoots for the content.
They work with the photographer and the brand to create a cohesive look and feel for the account and ensure that all images align with the brand's message and values.
This includes selecting props, sourcing clothing and accessories, and creating an overall vision for the shoot.
A skilled photoshoot stylist can help elevate the visual appeal of an Instagram account, making it more attractive to potential customers and followers. They may work with a variety of clients, from fashion brands to lifestyle bloggers.
6. E-commerce Seller on Instagram
An e-commerce seller on Instagram is someone who runs a business selling physical products on the platform.
With more than a billion monthly active users, Instagram offers an excellent opportunity for small businesses to reach a large audience and increase sales.
E-commerce sellers on Instagram can use various tools such as Instagram Shopping and Instagram Checkout to create an immersive shopping experience for their followers.
They can also utilize Instagram's powerful features such as Instagram Stories and Instagram Live to showcase their products and connect with potential customers.
To succeed as an e-commerce seller on Instagram, it is essential to have a solid marketing strategy, high-quality product images, and excellent customer service.
7. Affiliate Marking
Affiliate marketing is a great Instagram for a small business idea. It is the process of promoting other people's products or services and earning a commission for each sale made through your unique affiliate link. This business idea is perfect for influencers or people with a large following on Instagram.
By promoting products or services that align with your niche or audience, you can earn a commission for each sale made through your affiliate link.
The commission rate and products to promote vary depending on the affiliate program, but it's a great way to earn passive income through Instagram.
8. Stock Photographer
Stock photography involves taking photos and selling them to companies, publishers, or individuals for use in various media. Instagram is an excellent platform for showcasing your photography skills, and Instagram ideas, and building a following.
By creating and sharing high-quality photos on your Instagram account, you can attract potential clients interested in purchasing your stock photography.
You can also use Instagram to advertise your services, connect with potential clients, and establish yourself as an expert in your niche.
Building a strong Instagram presence can help you stand out from the competition and attract more clients, ultimately leading to increased income and success in the stock photography industry.
9. Digital product salesperson
A digital product salesperson is someone who sells digital products on Instagram. This can include anything from e-books, online courses, stock photos, software, music, and more.
Instagram offers a unique platform to reach a large audience with your digital products, as it is a popular platform for people looking for new and interesting digital products.
With the right marketing and targeting, a digital product salesperson can use Instagram to generate significant revenue and grow their business.
They can use Instagram's features like Instagram Stories, IGTV, and Reels to showcase their products and give potential customers a glimpse of what they can expect from their offerings with Instagram post ideas for business.
10. Personal stylist
As a personal stylist on Instagram, you can showcase your fashion expertise and offer personalized fashion advice to your followers.
You can create a feed filled with fashion inspiration, tips, and tricks to help your followers elevate their style.
To monetize your skills, you can offer one-on-one styling consultations, create styling guides or e-books, or partner with fashion brands to showcase their products in your content.
With the power of Instagram, you can reach a large audience and build a loyal following that trusts your fashion expertise, making it an exciting business opportunity for fashion enthusiasts.
11. Professional organizer
Starting an Instagram business as a professional organizer is a great option for people who enjoy decluttering, organizing, and optimizing spaces with Instagram account ideas. Instagram can be used to showcase before-and-after transformations of clients' spaces, as well as share tips and tricks for organizing various areas of the home or office.
A professional organizer can also offer virtual consultations and advice through Instagram and even sell their products such as storage solutions or labeling tools.
By establishing a strong brand identity and growing a following on Instagram, professional organizers can attract new clients and establish themselves as an expert in their field.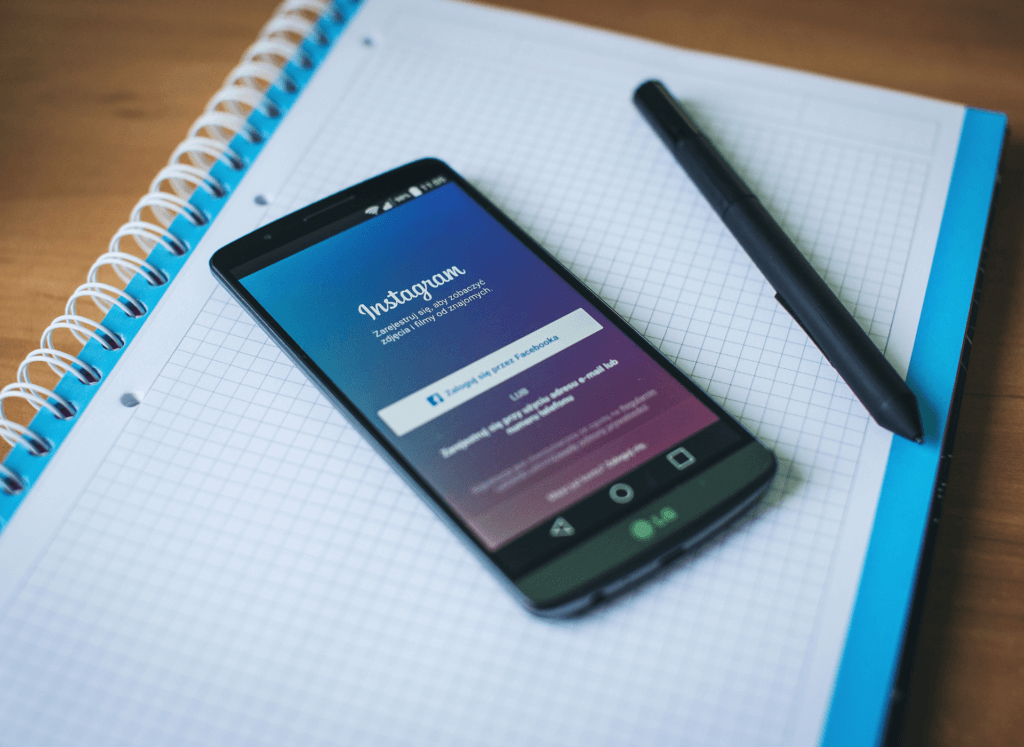 12. DIY and craft expert
Starting a DIY and craft business on Instagram can be a great idea if you have a creative mind and love to create things with your own hands with Instagram account ideas.
You can create and sell handmade products such as jewelry, clothes, home decor, and accessories on Instagram.
By using Instagram's various features such as Stories, Reels, and IGTV, you can showcase your products, share behind-the-scenes moments, and interact with your audience. You can also collaborate with other creators, participate in online markets, and use hashtags to expand your reach.
With the growing interest in sustainable and eco-friendly products, there is a huge potential market for DIY and craft businesses on Instagram.
13. Makeup artist
A makeup artist can create a successful business on Instagram by showcasing their skills and promoting their services.
They can share their makeup work, beauty tips, and product recommendations with their followers. Instagram provides a visual platform to showcase before and after photos, tutorials, and product reviews.
Makeup artists can also collaborate with other Instagram users such as influencers, photographers, and stylists to showcase their work to a larger audience.
Instagram also provides the option for makeup artists to run paid advertising campaigns to reach a larger audience and increase their customer base.
14. Hairstylist
Being a hairstylist on Instagram can be a profitable business. You can showcase your work by sharing before and after pictures of clients, creating tutorials, and giving hair care tips. You can also use Instagram to promote your salon or home-based business by creating posts and stories that show off your skills and the services you offer.
Building a strong presence on Instagram can help you attract new clients and establish yourself as a reputable hairstylist.
Additionally, partnering with beauty brands and promoting their products can help you earn income through sponsored posts and affiliate marketing with Instagram business ideas.
15. Copywriter
As an Instagram business, crafting the right message is crucial to making an impact. A copywriter can help you achieve just that. They are responsible for writing content that engages your audience, conveys your brand message, and encourages them to take action.
They can help you create compelling captions, optimize your bio, and even create email marketing copy. The right copy can help your brand stand out on Instagram and drive conversions.
A copywriter can be a valuable asset to your Instagram business, helping you create content that resonates with your audience and encourages them to take action.
16. Baker
Instagram is a great platform for showcasing food and baked goods, making it an ideal space for bakers to promote their businesses. As a baker on Instagram, you can showcase your products, share photos of your latest creations, and engage with your followers through fun and creative posts.
You can also use Instagram to take orders and promote sales, offer tutorials and behind-the-scenes looks at your process, and collaborate with other bakers or food bloggers.
Additionally, using hashtags related to baking or your specialties, such as #cupcakes, #artisanbread, or #veganbaking, can help you reach a wider audience and build your brand as a talented and innovative baker.
17. Graphic Designer
A graphic designer can provide services to various businesses on Instagram, creating visual content to enhance their brand image.
They can design logos, social media posts, advertisements, product packaging, and other marketing materials. Graphic designers can showcase their portfolios on Instagram and attract potential clients through hashtags and collaborations with other businesses.
They can also offer custom design services and communicate with clients through direct messages or email. Instagram's visual nature makes it an ideal platform for graphic designers to showcase their work and build their brands.
Additionally, Instagram's features such as reels, stories, and IGTV can be used to display their design process and behind-the-scenes footage.

18. Videographer
A videographer is a professional who specializes in creating, filming, and editing videos. On Instagram, videographers can use their skills to create captivating video content that can be used for advertising, promotions, and storytelling.
They can also work with clients to create video content for their Instagram pages, such as brand or product videos, tutorial videos, or event coverage.
Videographers can use various tools, including cameras, lighting equipment, and editing software to create visually stunning videos that engage audiences on Instagram.
With the rise of video content on Instagram, videographers are in high demand for businesses and individuals looking to create compelling and high-quality video content.
19. Event planner
An event planner is an individual who specializes in organizing and executing events such as weddings, corporate events, product launches, and many more.
As an Instagram business idea, an event planner can promote their services, showcase their portfolio, and share behind-the-scenes content to attract potential clients.
They can use Instagram Stories to give a sneak peek of the event preparation and use the platform's features to share important event details such as dates, locations, and ticket sales.
Using Instagram can also help event planners build their brand and establish a network within the event industry.
20. Personal trainer
Personal trainers can offer their services on Instagram, providing workout plans and exercise tips to their followers.
They can create a strong following by posting videos and photos of workout routines and offering personalized coaching and support to their clients. Trainers can also partner with other fitness brands or influencers to expand their reach and grow their business.
Additionally, they can promote and sell their fitness programs or products on Instagram, using Instagram Live to host live workouts or Q&A sessions with their followers.
With the popularity of fitness and wellness on Instagram, becoming a personal trainer on the platform can be a lucrative and rewarding business opportunity.
21. Animator
As an animator, you can create visually appealing and engaging content for Instagram. You can use various animation techniques to create short videos, GIFs, or stop-motion animations that can capture the attention of your audience.
You can also offer your services to brands and businesses to create promotional animations or ads.
Being an animator on Instagram can help you showcase your skills and build your portfolio, which can lead to more job opportunities and collaborations.
With the popularity of Instagram Stories and Reels, there's a high demand for creative and captivating animations, making it a promising business idea.
22. Musician
Instagram can be a great platform for musicians to showcase their talent and connect with their audience with content ideas for Instagram business.
Whether it's sharing snippets of new songs, behind-the-scenes footage of the recording process, or live performances, Instagram provides a powerful tool for musicians to engage with their fans and build their brand.
Musicians can also use Instagram to promote upcoming concerts and events, sell merchandise, and collaborate with other artists.
Additionally, Instagram's various features, such as Reels and IGTV, offer opportunities for musicians to create engaging and visually appealing content.
With the right approach, Instagram can be a valuable tool for musicians looking to expand their reach and connect with fans in new and innovative ways.
23. Dropshipper
A drop shipper is a person who creates an online store and partners with a supplier who handles the inventory and shipping of the products. As a drop shipper on Instagram, you can market and sell products without having to worry about maintaining inventory or handling the logistics of shipping.
This makes it an ideal business idea for those who want to start a business with little capital and overhead costs. Instagram provides an excellent platform for drop shippers to promote their products and reach a wider audience.
By leveraging Instagram's visual nature and vast user base, drop shippers can showcase their products and attract potential customers to their online stores.
24. Online educator
An online educator is someone who creates and delivers educational content to learners through online platforms.
With the rise of e-learning, many entrepreneurs have found success in creating and selling educational content, from webinars to full courses. Instagram provides a unique opportunity for educators to connect with potential students, share educational content, and promote their courses.
By using visually appealing posts, hashtags, and Instagram Stories, educators can showcase their expertise and generate interest in their courses. Additionally, Instagram's advertising platform can be used to target potential students and increase enrollment.
With the right content and marketing strategy, Instagram can be a powerful tool for online educators looking to grow their businesses.
25. Pet Personality
Being a pet personality is a perfect fit for animal lovers who want to share their passion for pets with the world. These individuals can create an Instagram page showcasing their pets' adorable looks, and funny behaviors, or even teach pet owners how to train their furry friends.
Pet personalities can use their Instagram presence to raise awareness for animal adoption, promote pet-related products, and share tips and advice for pet owners.
They can also collaborate with animal shelters or pet brands to raise funds or donate to animal welfare organizations. With the increasing number of pet lovers on Instagram, being a pet personality can be a great way to turn a passion into a profitable business.
26. Coach
An Instagram coach is someone who helps businesses and individuals grow their presence on Instagram.
As Instagram continues to grow in popularity, it has become increasingly important for businesses to have a strong presence on the platform to connect with their audience and build brand awareness.
Instagram coaches offer a variety of services, including strategy development, content creation, and community management. They can help businesses to optimize their profiles, increase their engagement, and attract new followers.
With the right strategy and guidance from an Instagram coach, businesses can build a strong presence on the platform and use it to drive sales and grow their brand.
27. Calligrapher
A calligrapher on Instagram can showcase their work and attract clients for their services. With a visually-driven platform like Instagram, a calligrapher can feature their unique styles, fonts, and designs, gaining exposure to a wider audience.
Additionally, calligraphers can use Instagram to share their work process, progress, and the behind-the-scenes work that goes into creating stunning pieces.
By utilizing Instagram's tagging features and appropriate hashtags, calligraphers can increase their visibility and reach out to potential clients for commissioned work, such as wedding invitations, envelopes, and event signage.
As such, Instagram provides a creative and effective way for calligraphers to promote their work and attract new clients.
28. Topic expert
As an Instagram topic expert, you can use your knowledge and expertise to create valuable content for your audience. Whether it's about cooking, fitness, fashion, or anything else, there are people on Instagram who want to learn from you.
You can share your tips and tricks, create tutorials, answer questions, and more.
By establishing yourself as a topic expert, you can also attract opportunities for partnerships and collaborations with other brands in your niche.
The key is to be consistent, provide value to your followers, and engage with your audience to build a loyal community around your content.
29. Photo Editing App
A photo editing app is a great business idea for Instagram as it allows users to enhance their photos and create a visually stunning feed.
This type of app can include features such as filters, adjustments, and various editing tools to make photos stand out. A photo editing app can also incorporate a community aspect where users can share their edited photos and receive feedback from others.
With the growing demand for high-quality visual Instagram account ideas on Instagram, a photo editing app can be a profitable venture.
The key is to provide a user-friendly experience with unique and innovative editing features to stand out in the crowded market.
30. Motivational speaker
A motivational speaker on Instagram can inspire people to live their best lives, chase their dreams, and achieve success. They can post motivational quotes, share their personal stories, and give advice on how to overcome obstacles and reach their goals.
Motivational speakers can also create video content, such as live streams or recorded videos, to engage with their followers and provide valuable insights.
With the ability to reach a large audience on Instagram, a motivational speaker can have a significant impact on people's lives and help them unlock their full potential.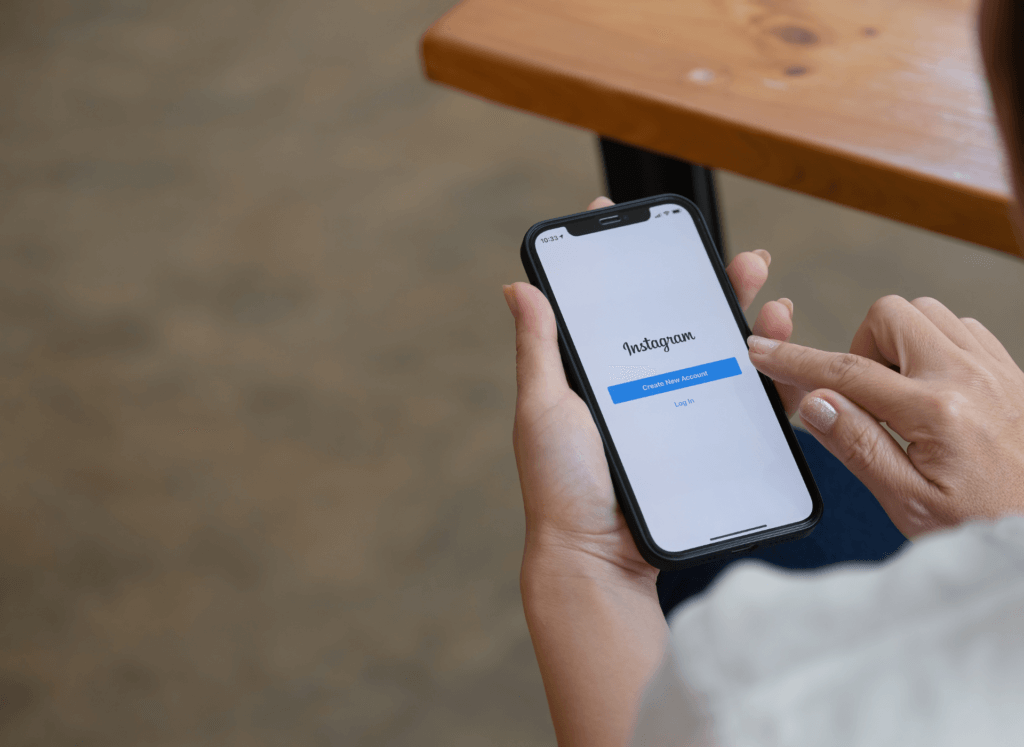 Wrap up
In conclusion, Instagram has become an excellent platform to start an Instagram business idea, with numerous opportunities for entrepreneurs to showcase their skills and creativity.
The 30 business ideas mentioned above are just the tip of the iceberg, and with the platform's ever-evolving features and user base, the possibilities are endless.
Whether you're a photographer, copywriter, or coach, Instagram provides a level playing field to start and grow your business.
With the right mindset and a strategic approach, you can leverage the platform's tools and features to build a successful brand and attract a loyal following.
Escrito Por
Social media and content creator specializing in Instagram growth and engagement strategies. With more than 7 years of experience and proven knowledge, I help brands and influencers to stand out on the platform, I am also a journalist by training and official writer on the Follow Turbo blog.