How to get sponsored on Instagram(step-by-step)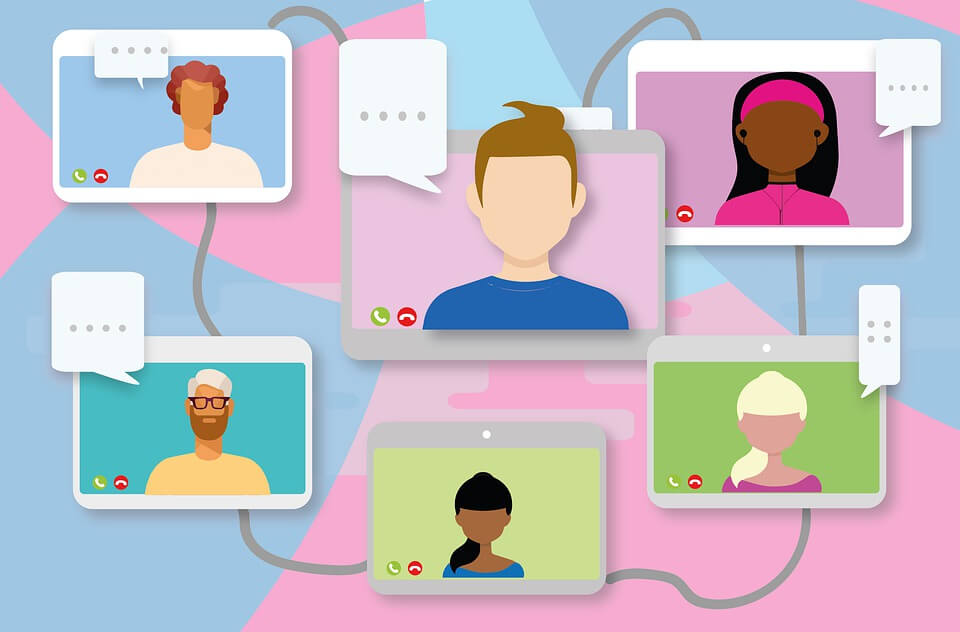 If you want to be a digital influencer, you know the importance of knowing how to get sponsored on Instagram.
The good news is that Instagram is an excellent platform to engage your audience, create strategic content and improve your brand awareness.
In this article, we will talk about sponsored posts and show you how to get paid sponsorship opportunities!
So, if you want to get sponsored on Instagram, read this article and find out where to start with our guide.
Why should you monetize your Instagram?
There are several reasons why you want to become a paid influencer and get sponsored on Instagram.
The first thing you should know is that you don't need to be a full-time influencer on social media.
Of course, the more time you dedicate for this job, the better. But this can be a side hustle, at least in the beginning!
That way, you can earn money and delight your audience by posting about your favorite products and services on Instagram.
There are several social media, but Instagram is still one of the most important and popular. So it is really worth investing on that platform!
What is an Instagramsponsored post?
A sponsored content or post is a type of advertisement that is displayed in a user's Instagram feed, and is paid for by a company or a professional that wants to reach more people on social media.
But how does sponsoring work?
Basically, sponsorship involves a professional relationship between two parties: the company and the digital influencer.
The purpose of a sponsored content is to promote a product, a service or increase brand awareness.
Promoted posts, boosted posts, and Instagramadvertising
Those methods are used by companies and professionals that want to promote their products and content on Instagram.
Instagram partnership is about a professional relationship between a business and an influencer or a content creator.
If the company and the influencer work together and align the key points and values, the results can be really good and advantageous for both sides.
Paid sponsorships
Paid sponsorships is a form of advertising that takes place when a company pays a digital influencer to promote their products or services through a sponsored Instagram post.
For example, a business or an individual can pay a social media influencer to create a post about some product that they sell.
The goal of sponsored Instagramposts is to reach a specific audience and increase brand awareness.
What do Instagramsponsored posts look like?
There's a difference between organic and sponsored posts.
Instagram posts can look similar to others, but it's important to know the difference.
From the creator's perspective, one of the main differences is the creation. The influencer will create a regular post, but he/she will include hashtags and content about the product, service or the brand that is being promoted.
The post will also be shown to people that don't follow the influence, but can have interest in the brand or the product.
Sponsored posts have a disclaimer label indicating that the content is sponsored by a company.
What's the average price of a sponsored post?
The average price of sponsored content varies depending on several factors, like the influencer's audience, type of the post and number of followers, for example.
So, there isn't a specific value about Instagram promotion cost.
You can define. For example, if you have 10k followers, you can charge $ 100 per post.
When the company chooses an influencer that is aligned with their principles and values and the influencer chooses the right niche, the chances of the sponsored content having high engagement is high.
You get more followers and improve your metrics with Followturbo which will help you being sponsored. The service is revolutionizing the market for influencers! You can visit the website and know more about this right now!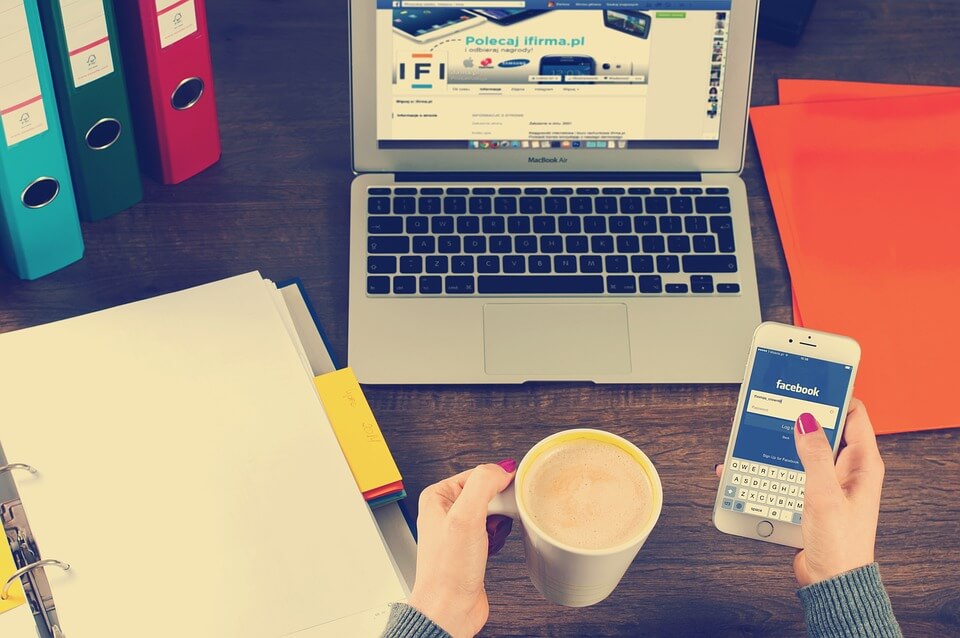 How to get a sponsored post on Instagram?
If you want to become a paid influencer, know that there are several opportunities on the digital market.
We recommend you to build a strong profile and invest in your personal brand. The businesses need to know who you are and how you can help them to promote products, services and gain competitive advantage.
By creating engaging content and effective sponsored posts, you can monetize your Instagram and make more money in 2023!
If you want to know to get sponsored on Instagram, take a look at the tips we have prepared for you:
1. Define your niche and brand
Niche is essential because it helps you and the brands to target a specific audience.
It allows your followers and the companies that are looking for digital influencers to identify your product and brand.
There are many Instagram niches you can focus to get promoted on Instagram:
• Beauty and fashion
• Food
• Health and wellness
• Parenting
• Personal finances
• Technology
• Travel
No matter what niche you choose: to attract sponsorship brands and get sponsored on Instagram, it's necessary to define your niche.
How do you want to be known? What colors do you intend to use on your posts on Instagram? What makes you different?
Focus on yourself and your specialties! Doing this, it will be easier to get sponsored on Instagram.
2. Understand your audience
Many companies invest a lot of money on marketing and advertising, but they forget to consider a crucial factor: the real audience or target public.
Don't make this mistake!
Understanding your audience and brand sponsorship are important components of influencer marketing.
Before a business wants to sponsor you, they will want to know more about you and your audience.
Here are some of the things you need to know about your audience that can help you to get sponsored on Instagram:
• How old are they?
• Where do they live?
• What do they expect from you?
• What is their communication style and preferences?
3. Post consistently
Consistent helps you to create a real connection with people and get sponsored on Instagram.
This is so important like the number of your followers you have on Instagram and the chosen niche.
If you don't post often, the users probably will find another influencer to follow and see her/his posts.
So, if you want to get sponsored on Instagram, what is the ideal frequency to post?
Well, you can post 3x a week, but be consistent about that. Anyway, if you post every day, it will be better.
So, to get paid on Instagram and attract the attention of the brands, don't focus only on engagement or more followers, but also on consistency.
4. Use #ad and #spon hashtags
You know that hashtags are keyword phrases with a pound sign in front of it. It enables your content and posts to be found by the right audience.
But sponsored tags are another thing you need to know if you want to become an influencer and get paid on Instagram.
Actually, sponsored tags are a type of social media hashtag that is used in conjunction with sponsored content on Instagram.
It's a creative way to motivate your audience to get more involved with a brand's ad campaigns.
Normally, sponsored hashtags include the brand name and a specific tag created exclusively for the campaign.
5. Tag brands in your Instagram posts
You've defined your brand and audience and started creating strategic and custom posts on your Instagram.
Now, you probably know which types of companies you can partner with.
But remember that it's important to have patience and start small. For example, if food is your niche, start tagging local restaurants and up-and-coming brands.
You can buy their products and tag them in your posts.
In the beginning, you have to go after opportunities. But overtime, brands will become more interested in your work as an influencer.
Tag brands are an effective way to get sponsored posts and grow on Instagram.
6. Include your contact info in your bio
When it comes about sponsored Instagram posts, it's really important to have a complete bio on your Instagram profile. But why?
First of all, if people know who you are and how they can contact you, they will have more trust in your job.
Furthermore, you can be contacted by audiences and companies that want to learn more about you.
Don't waste your bio space! Use this tool to say more about you and your experience.
Include an email, website or any information you think is relevant for the audience. It will really help you to get sponsored on Instagram.
7. Pitch paid sponsorships
With the right pitch, you can establish successful partnerships with companies looking to connect with their audience.
Reach out to brands to present yourself and offer your service. We assure that you can find good Instagram partnerships doing this.
But how to start? Well, first of all, you need to search and create a list of potential partners.
Once you have a list, it's time to send a pitch explaining who you are, what you do and why you can be the perfect influencer for the brand.
We recommend pitching smaller companies, at least initially.
8. Charge what you are worth
Prices could vary depending on how many followers you have and engagement rates.
Getting sponsored on Instagram is also about finding a balance between what the company is willing to pay and the results you can get.
Don't undervalue yourself. Remember your job is important for companies that want to promote products, services and increase brand awareness. With the right strategy, you can achieve so much with sponsored Instagramposts.
But at the same time, be realistic about how much you can charge.
You can have a minimum set, but it's also important to know how to negotiate with brands!
9. Create a media kit
Creating a media kit is also an important step for people that want to get sponsored on Instagram.
A media kit is a document that companies and digital influencers use for commercial presentation.
It will bring more value to your work, helping you to get sponsored on Instagram.
A media kit normally includes a small introduction about you, your audience, website and the services you offer.
Creating a media kit makes it easier to show the value of your work and get paid for Instagramposts.
10. Seal the deal with a contract
We are talking about business and professional relationships! So it's really important to seal the deal with a contract if you want to get promoted on Instagram.
This helps you to know exactly what you should do and define prices about the posts you are going to promote.
Instagram partnerships demand a complete and objective contract.
An influencer contract, actually, is in agreement between the digital influencer and the business.
The document will make you feel safer about getting sponsored on Instagram and show products and services created by other companies. It's good for both parties involved in the Instagram partnership.
How to create a sponsored post on Instagram?
You already know how to get sponsored on Instagram.
But how to create a successful post that creates value and brings results to you and the brand partnership? Let's us show you how to that (step by step):
• Connect with a brand
• Negotiate terms (a contract is good for you and the company
• Create custom content
• Post the content
• Engage with your audience
• Monitor engagement
• Report the results to the brand
• Analyze the strategies you used and think about others (if necessary)
Getting sponsored on Instagram and creating posts to promote brands and their services, requires organization, planning and execution.
There are some marketing tools that can help you to monitor the results and optimize the use of resources that technology offers for influencers.
Wrap up
You know how to become a successful digital influencer and how to get sponsored on Instagram.
For doing this, it's important to follow the steps we showed you and create your own strategy, so you can gain competitive advantage and make a lot of partnerships.
If you are starting, it can be challenging in the beginning. But this is a part of the process.
Don't give up! Consistency and patience are really important for people who want to know how to get sponsored on Instagram and make money on this social media!
We hope that those tips were useful for you!