6 Best Instagram Profile Picture Ideas (+7 Tips)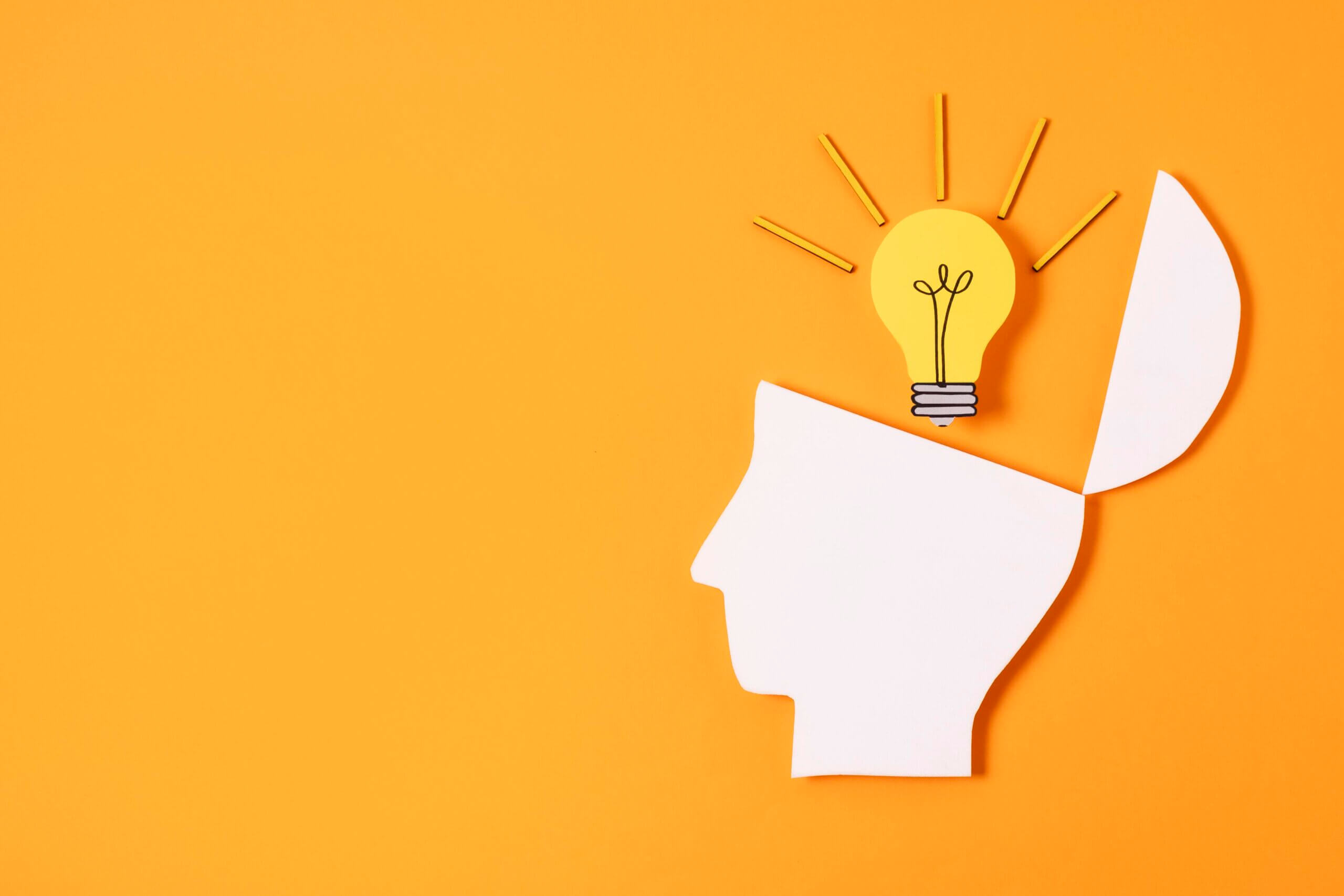 Different Instagram profile picture ideas can bring people to look at your Instagram account. This is the first thing people will see when getting to know your account.
Choosing one photo to be the best sometimes can be hard. In this article, we are going to show you the best Instagram profile pictures ideas, so you can choose exceptional pictures for profile photos.
Your Instagram profile picture can be the best profile picture for Instagram you could ever imagine.
How to Change Your Profile Picture on Instagram
If you want to have good Instagram profile pictures, you need to learn first how to change them:
1. Go to your Instagram profile and click on "Edit Profile."
2. Select "Change profile picture."
3. Choose from where you want to import your new profile picture: from your camera roll or import from facebook. And if you would like, you can also take a photo at the moment on your mobile camera.
4. After choosing the photo, you can move it using the circle overlay to decide which is the best position. You can zoom in, if you prefer
5. Once your photo is just like you want it, click in ""Done"".
Why Make a Catchy Instagram Profile Picture Is Important?
Having nice Instagram profile pictures is the best way to catch the attention of potential new followers as the first impression.
Good profile pictures for Instagram is what brings people to click on your profile and get to know more about it. Sometimes the profile picture can help people develop curiosity and that will be the reason they will explore the rest of your profile.
If you want people to stop scrolling and click on your profile, you have to give them a reason to do so, and that is being creative on your profile picture!
6 Best Instagram Profile Picture Ideas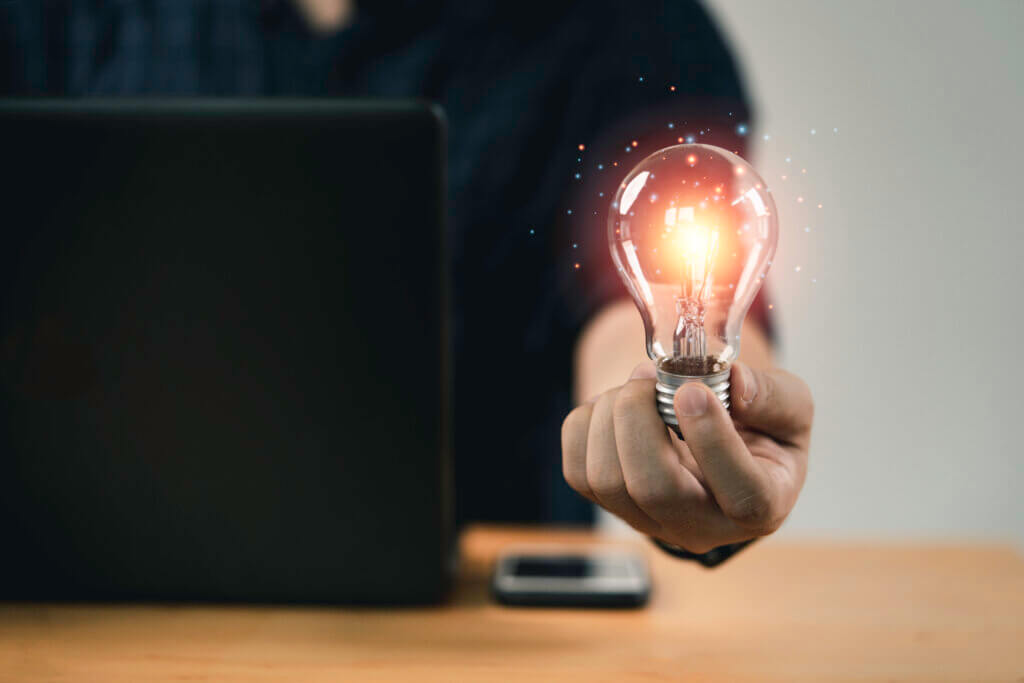 Choosing the best profile pictures for Instagram is not an easy job if you really want to catch people's attention, but following our tips, you will be able to know more Instagram profile picture ideas and let your creativity grow!
You need to be authentic, but also bring a plus to your profile photos. Adding some sparkle to your first impression and stand out from all the other profiles that probably are among yours.
So with no further ado, here is the 6 best Instagram profile Picture Ideas, plus 7 tips to help you have the best profile photos:
Cool Background
When deciding on which photo you are going to use, don't forget that the background of it does matter!
Having a cool Instagram profile picture is a mix of many factors and the background can be a decisive one. To help you with Instagram profile picture ideas, try to choose a photo with a cool background and that stands out, calling the attention for your face on the photo.
If you have a super neutral background, it will be harder to catch some eyes' attention. Little details make the whole difference when you see the bigger picture later.
Different Proportions
Trying to use different proportions can be a fun way to change your photos. Going with aesthetic profile pictures ideas could be such a nice way to bring cool images for profile pictures.
Don't be afraid of playing with cuts and sizes on your photos. Be bold and try different angles and proportions, sometimes focusing on a specific element that you want to stand out in your photo. That can get the attention of Instagram's users and then can click on your profile to know more.
Unique photos are a good option to bring each time more and more followers.
Timeless Option
If you are looking for Instagram profile pic ideas that match all seasons of the year, you should go with a timeless option.
Choosing aesthetic profile pics for Instagram is nice because you don't have to worry about changing it everytime a new season comes.
Even though sometimes we want to match the specific time of the year, such as Christmas, New Year's or Easter, you could use your stories or feed posts to do so.
A Timeless picture on your profile can help you not worry about changing it all the time. You just need to find a creative photo that shows a little bit of what people will find on your profile, without linking it to any time of the year.
Emoji Accessories
One of the tools Instagram brings to your photos is the possibility to add emojis to it. Cute Instagram profile pictures can be a nice idea and match your Instagram profile.
If you like the little drawings on your photos, don't be afraid to use them to add more sparkle to your profile photo.
Having a cute Instagram profile picture can be a way to drag people that like this aesthetic to get to know your account better and maybe become a follower.
Add as many emojis as you want, using all your creativity and changing your simple photo to a very cute one!
Glitch Effect
Having a truly different effect added to your photo can be amusing! If you are looking for something that makes your photo pops out from all the others, try to use the Glitch effect.
Between the Instagram profile picture ideas, this is probably the one that can make your photo bring a mysterious vibe or even an illusion of movement to it. You just need to choose a filter that brings it and you will have your photo!
You don't need professional photoshop skills, just find the filter that best matches with the photo that you have chosen.
This is probably one of the best aesthetic profile picture ideas.
Golden Hour Selfie
Choosing one between all the great Instagram profile picture ideas can be challenging, but if you want to bring funny Instagram profile pictures, try to get some golden hour selfies.
At this time of the day, the sky is usually beautiful and you can get an amazing light coming from the sunset. It will brighten up your photo and add a marvelous golden light to your picture.
This is one of the most followed tips. You can find many golden hour selfies on Instagram, because it is really wonderful the effect you can get from it.
7 Tips for Choosing Your Instagram Profile Picture
Instagram cool profile pictures can bring you new followers and help your account to grow on social media. That is why you should try to add some differential on your pictures.
Using your imagination and some of the tools that Instagram offers to modify your photo, you can have an amazing and unique picture on your profile!
If having the best profile pictures for Instagram is what you are looking for, don't forget to also follow those tips:
Decide Between Personal Photo or Brand Logo
The amazing profile pictures you are choosing can be used on your personal account.
If you have a professional account, you first must decide if you want to use Personal Photo or Brand Logo on your Instagram profile picture.
Cute profile pictures for Instagram can also work if you have a brand on social media, but using your Brand Logo can help people remember easier of your logo if it is on your profile picture on social media.
You can choose between these two options and decide what stands out and works better for your business account.
Choose A High-resolution Image
Good Instagram profile pictures will only show all the details in perfect resolution if you choose a high-resolution image.
Even though sometimes you have a perfect photo to use on your Instagram profile, if it doesn't have a high-resolution, it probably is not a good choice to use as your profile imagines.
This is a detail that makes all the difference. A person can actually notice if the photo doesn't have a good resolution or the details of it are not focused and the photo can look a little blurry or grainy.
The profile picture is already very small, if the photo used doesn't have a high quality, it will be hard to see it nicely.
Crop a Picture to Fit in the Perfect Size
The Instagram profile picture is only a small circle on the page. Having Instagram cool profile pictures will be difficult if you don't consider the size of it.
Trying to crop the picture so it is easier to fit on the small circle. Getting the perfect size will help you to move it and then position in the best way possible. Having a good angle on your photo can help the best features pop out and bring more beauty and harmony to your picture.
First think of the main focus of your photo and then try to crop it, selecting exactly what you want to show on your profile circle picture.
Incorporate a Pop of Color
If you are looking for funny and nice Instagram profile pictures, why don't you try to incorporate a pop of color into them?
Bringing a bright color to your photos can be the perfect recipe to help people notice your photos first. Colors bring joyful and happy moments, add funny elements to your image.
Being bold with colors can change your photos perspective, either if it is in the background or as the main focus of your picture.
Choosing one or many colors will probably light it up and send a nice message for those who see your Instagram profile photos.
Favor Good Lighting
Using good lighting on your images will make the entire difference! Cool Instagram profile pictures demand good lighting! You can try to use the sunlight or go to a place where the artificial light is strong.
Maybe a ring light can help you on this one. Golden hour light is also one of the most used ones and brings a nice touch to your photos.
But, regardless of which one you are going to use, try to bring the best of it and you will definitely see a difference in the final results.
Use Contrast to Stand Out
Aesthetic profile pictures for Instagram is also a good choice to help your profile stand out from all the others on the platform.
Using contrast as your ally, you can change the whole aesthetic of your profile Instagram photo. Editing your photo and brightening up the light and darkening the black points of it, will make your photo pop out and look even brighter.
Use the edit filters in your favor, even if you are not a photoshop specialist. Just using the contrast will already add a whole new effect to your Instagram profile picture.
Conclusion
Using all the tips presented in this article, you will be able to stand out with your amazing profile pictures!
Having a trendy cool Instagram profile pic will make your Instagram list of followers grow since more people will be curious to know about you, after being caught by your unique profile picture!
Don't be afraid of using your creativity and all the tools Instagram offers to change your photos so you can make them pop up!
Don't let your Instagram account languish in obscurity. With FollowTurbo, you can boost your Instagram presence with REAL likes.
Escrito Por
Social media and content creator specializing in Instagram growth and engagement strategies. With more than 7 years of experience and proven knowledge, I help brands and influencers to stand out on the platform, I am also a journalist by training and official writer on the Follow Turbo blog.